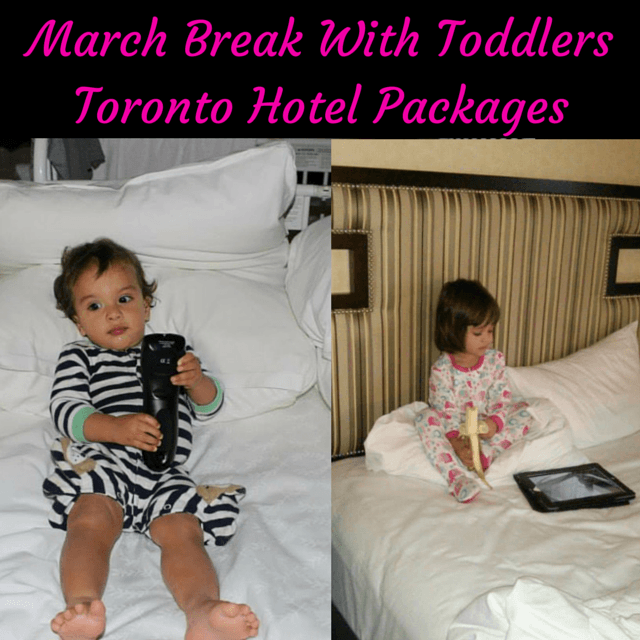 March break is on its way and for the first time we're actually aware of this holiday because Little Monkey's pre-school will be closing down for that week. We don't have any travel plans lined up but I couldn't help but think about our staycation last year and how much fun it was. You may not have white sandy beaches or the chance to get tanned (naturally) here in Toronto but there's quite a few fun packages on offer at some of the Toronto area hotels. Why not take the kids and book yourself into a hotel and make a mini-vacation of it all? We've narrowed down a few packages on offer for families with young tots, let us know which one appeals to you most!
Eaton Chelsea
This is one of our favourite hotels in the area and where we stayed last year during March Break. They have everything here from face painting, a robot to greet you and popcorn in the lobby to a bouncing castle and movie theatre. They also have character breakfasts for all little ones. Hey did I mention the kids can karaoke and dance their energy away too? Definitely worth checking out the various activities on offer here. Thank us later!
Intercontinental Toronto
They always have a fun package here. Couple years ago there was the Frozen family package  which not only came with tickets to Disney on Ice Frozen but little ones also got their own plush toys and plenty of candy. You don't have to deal with the sugar high because there's a supervised movie night from 5 to 7 p.m. Breakfast is also included as is a DVD (so you can watch cartoons even more than you already do!). Did I mention that $100 from your room rate goes towards Sick Kids?
Renaissance Toronto
This is one of those spots that I've been meaning to check out but haven't got around to. They have quite a few family friendly packages on offer but the real lure comes from the stadium view rooms. Yes peeps you can sit around in your PJs and watch a Jays game or Monster Truck. Now, neither of those take place during March break but I do wonder if you could see Disney on Ice from your stadium rooms….that would make any Frozen fan's night, that's for sure!
Fallsview Indoor Waterpark 
Okay so technically this isn't in TORONTO but it's an hour and a half away, however we had such a great time at the Fallsview Indoor Waterpark for Little Monkey's birthday that she asked to visit again. What I love most is that they have a range of hotels under one roof to suit a varity of budgets. We stayed at the Sheraton on the Falls and would do that again in a heartbeat but the Skyline hotel is also there for those looking for more economical stays. The package on offer comes with accommodations, food vouchers, show tickets, game vouchers and of course access to the waterpark.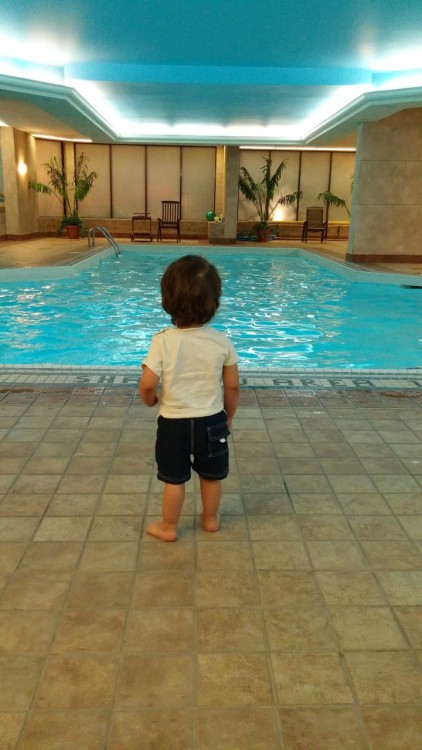 So…. are you thinking about checking yourselves into a Toronto area hotel for March Break? Which one?