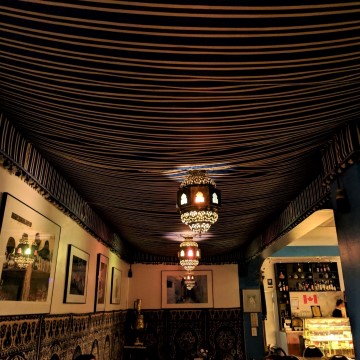 If you've been reading our blog for a while you know that I fell in love with Morocco when we spent a month there last year during our "big trip". What you may not know is that two of my college roommates also visited Morocco shortly after our visit. During our recent "Chris free" visit to Ottawa, my friend and I were eager to re-live our Moroccan adventures and chat with each other about our experiences. Our trips were very different as she went on a solo female adventure with another friend and they relied on a tour group while I travelled with the family and we mostly did our own thing, using trains and buses (except for visiting the Sahara dessert where we relied on a tour operator) but there's one thing that was common. We both enjoyed the food scene in Morocco and we thought dining at Kasbah Village in downtown Ottawa would be the perfect way to end a busy Fall day in the city. We were right!
Disclosure : Our visit was hosted by Tourism Ottawa but, as always, opinions are TOTALLY ours!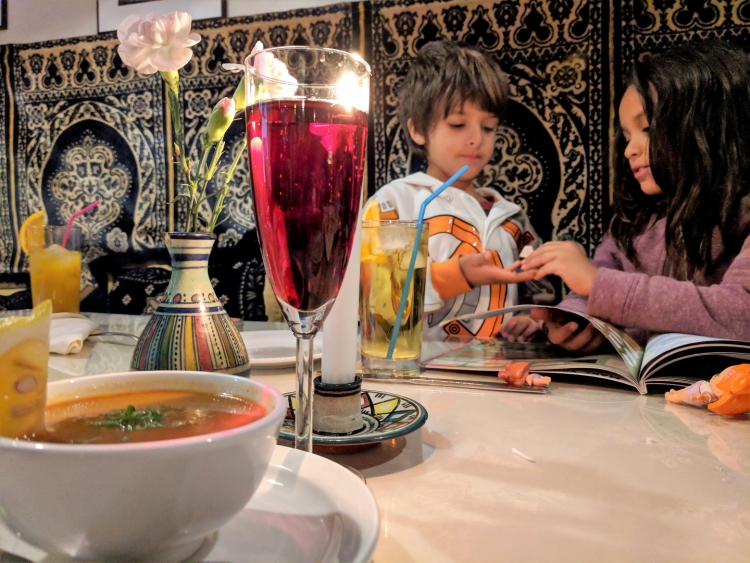 Upon arrival we were greeted warmly and ushered to our table where the kids were able to get a corner seat and my friend and I were able to soak in the lovely vibe that transported us back to Marrakech. There were drapes on the wall, colourful lanterns casting a glow around us and the tunes were similar to what we heard during our travels. This Moroccan restaurant in Ottawa is run by a husband-wife duo and the owner was there during our visit; delivering everyone's meals and ensuring that everyone had what they needed. I even saw him warmly welcome a family with a large suv sized stroller! While we definitely spotted quite a few couples during our Friday night visit, this place welcomes familes as the owners have young kids around too.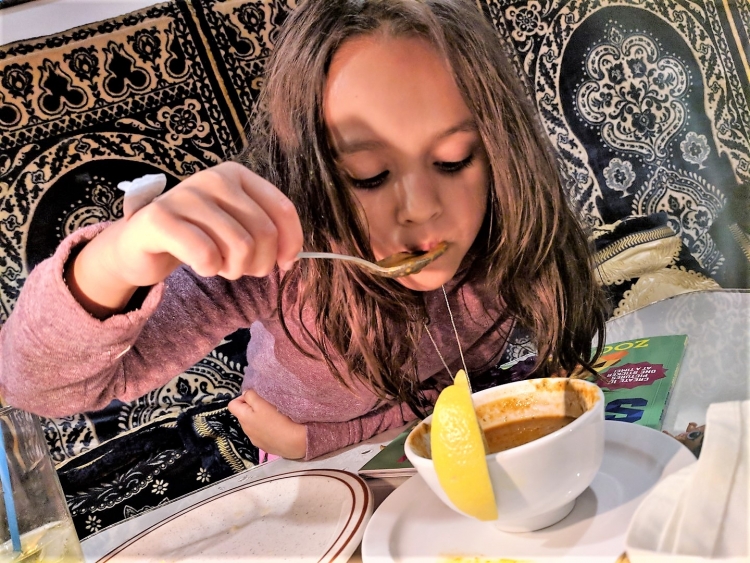 When it came to the food, we loved everything we ordered and it was easy to find dishes that Baby Boy and Little Monkey enjoyed. Moroccan cuisine is flavourful without being spicy (the hot chili kind) and there were many meat dishes that were enjoyed by all.
The Lamb Tajine, Chicken Couscous and Pastilla Royale were definitely my favourites and Baby Boy was happy to eat the Chicken and Beef Phyllo Pastry and Keftas. Do you remember how I fell in love with the Bessara soup during our visit to Fes (and got caught up in a scam)? Kasbah Village actually serves that soup during the week days!! Sadly there was none available during our dinner visit but I've made a note to swing by there for lunch the next time I'm in town! I've told many people that you can find amazing Arabic food in Ottawa (we always hunt down Shawarma joints when we're in town and remember our romantic visit to Fairouz?), and our visit to Kasbah has once again proved that Ottawa has great Middle Eastern restaurants!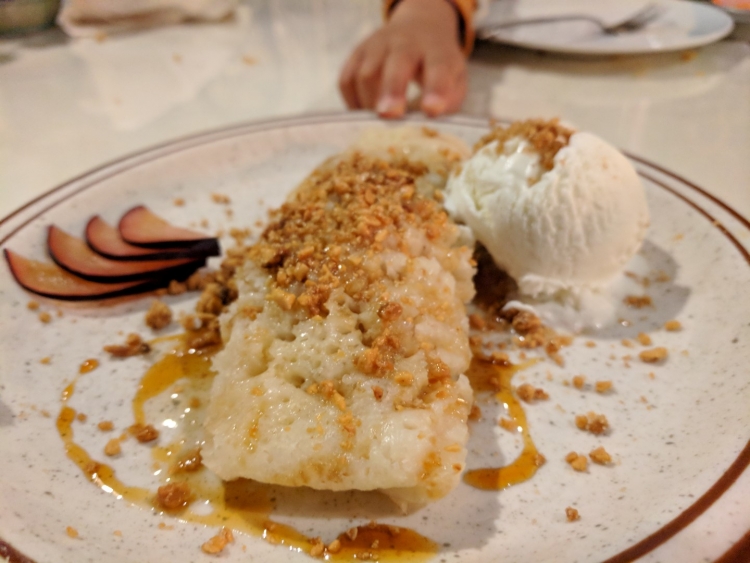 Click here to read about what to eat in Morocco for your next visit!