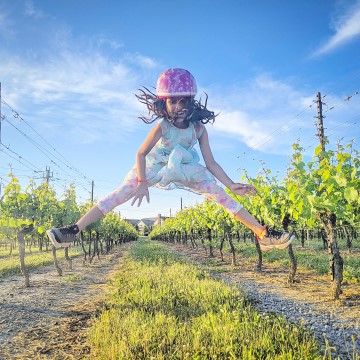 We've been sharing about the fun things to do in Niagara on the Lake for many years now but most of those spots are quite popular and busy. As many of you are aware, at the start of the pandemic we moved into my parents' Niagara on the Lake Bed and Breakfast and spent three months with them. During these uncertain times, we were most diligent about not only wearing masks when out in public but outside of grocery store visits, we avoided any interactions with the public. Yet, we were able to explore the immediate area and discovered some hidden gems in Niagara on the Lake. Today I want to tell you about perfect off the beaten path spots in the Niagara region for families to explore without having to interact with others. As things open up in the area we did support the local businesses in ways we were comfortable but for the most part, we explored the outdoors, went swimming in Niagara on the Lake (yes! A gem of a find), watched the best sunsets in Niagara on the Lake and even learned about Niagara's Black history. We might be back home in Toronto now, but it would be rude of me not to share the places we discovered for the very first time because our usual hangout spots were closed for regular business! If you're looking for places to physically distance whilst still exploring, these are some hidden gems in Niagara on the Lake.

Ryerson Park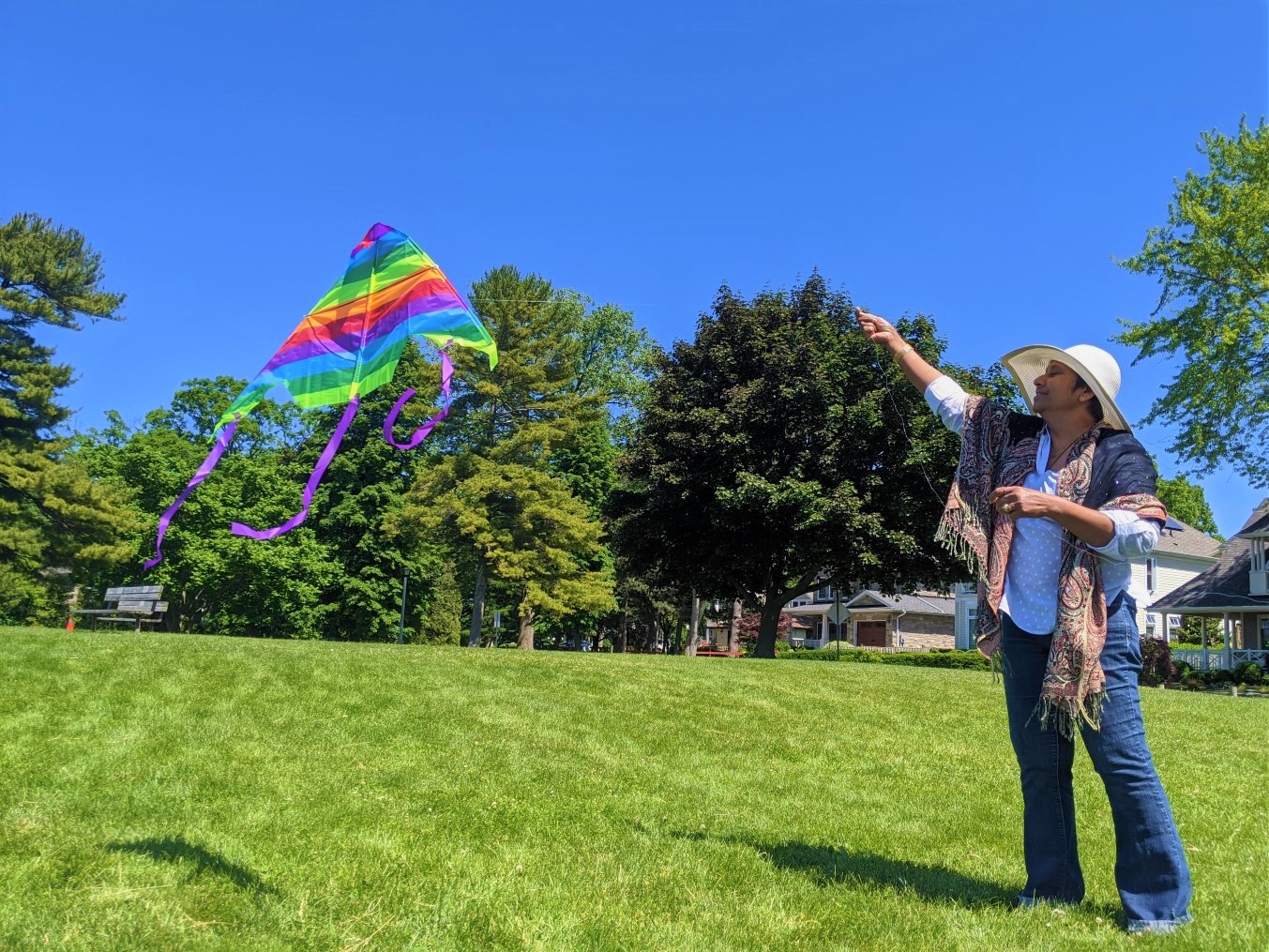 This was my "pretend I'm on vacation" spot during this pandemic. At first glance as you drive by you assume that it's a nice patch of grass but there's so much more. Not only do you have a great view of Toronto on a clear day, but catching a sunset here is Ah-MAZING! We mostly used to bike over (there are a handful of parking spots on the streets and a few on the side streets but not many) with a backpack filled with stuff for half the day. Picnic under the shade of a tree or if I was planning to jump into the water, I'd try to absorb as much heat as possible so that when the time came to splash in the water, I was ready! Yes, beyond the green grass if you look DOWN you'll see a walkway leading towards the water. As you go down, you'll see large rocks to the right hand side and a mini sandy area to the left. Since many aren't aware of this spot, we were able to have enough space to ourselves, especially during the week days. Things can get busy on the weekends but many aren't aware that you can swim here so we always lucked out during our 10+ visits. Pack a picnic, some blankets and wear your swimsuit! There are no washrooms or any additional services here so that's one thing to keep in mind. Also, this is not a monitored beach so we aren't sure of the water quality. There have been "murky water" days and we see geese on the water often – just a heads up!

Voices of Freedom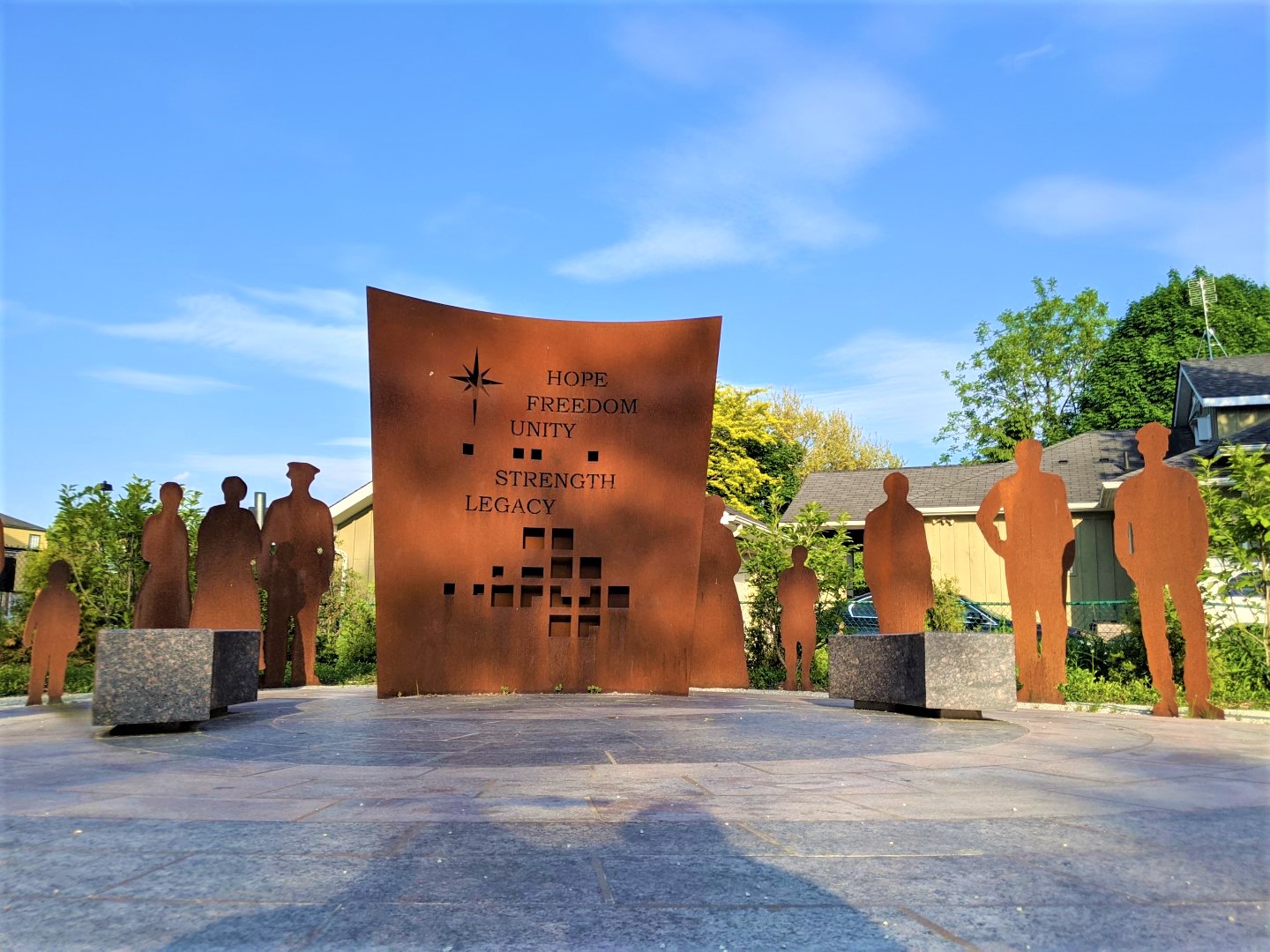 I highly recommend taking a visit to this permanent art installation in Niagara on the Lake. It gives expression to the silenced and forgotten stories of people of African descent (enslaved, freed, and free), whose sacrifices, labour, skills, and talents contributed to the development of Niagara-on-the-Lake. While it's a quick walk through, you can take the time to download the audio guide and listen to the stories. Voices of Freedom is intent on righting this wrong. Individually and collectively, all of Canada will benefit from listening to the Black voices of Canada's past, present, and future. A visit here will definitely spark the right conversations.
Battlefield of Fort Mississauga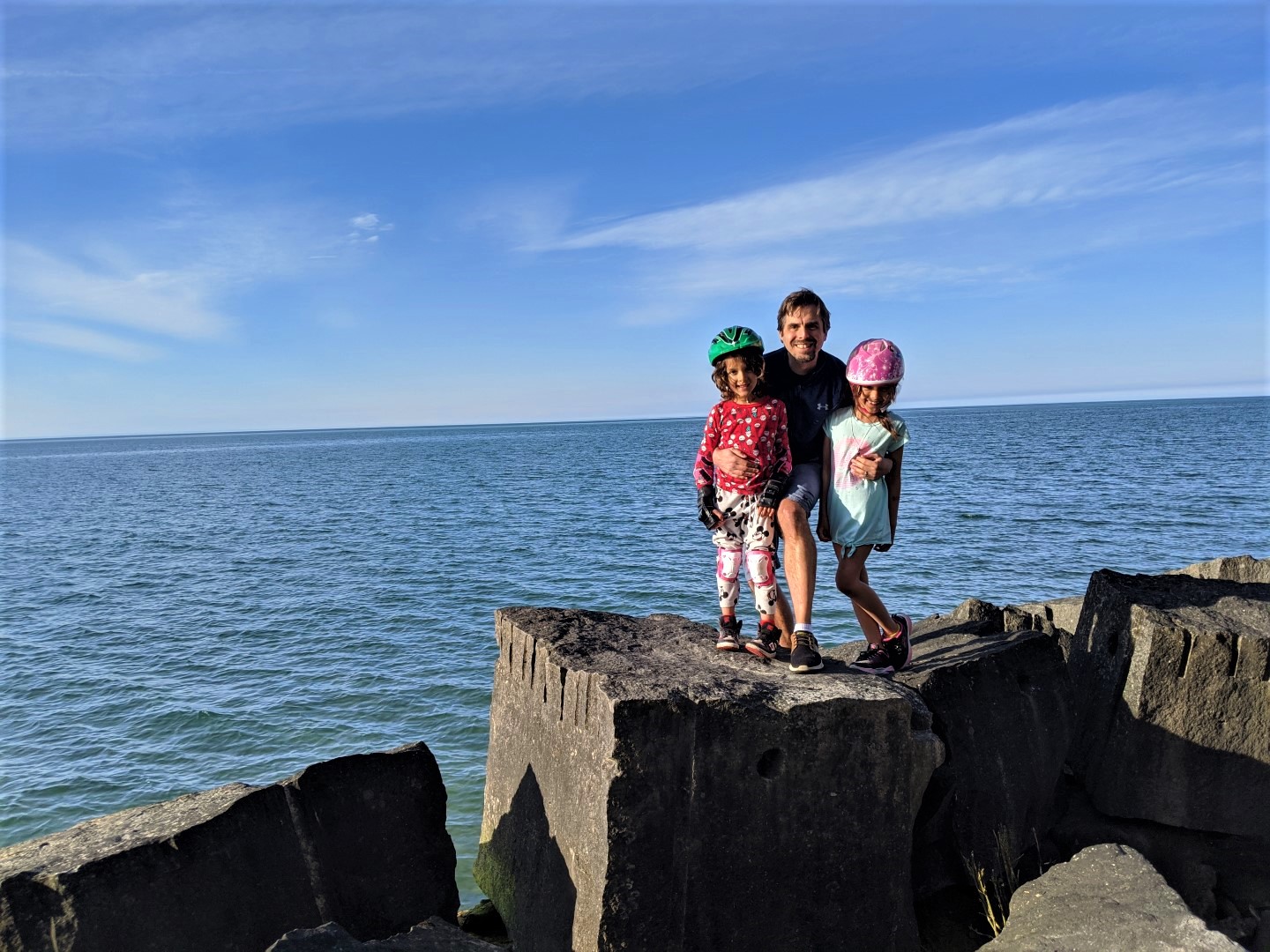 If you're looking for a place to stroll through this one is for you. Yes you can definitely see the Toronto skyline from here and catch a lovely sunset however, it's more for a leisurely romantic walk, in my opinion. There isn't much to do here but you can appreciate its historical significance during the War of 1812 by reading the plaques. Maybe get a cute family or romantic picture at the gazebo. As you can see, we opted to find the large rocks and go jumping on them!
Queens Royal Park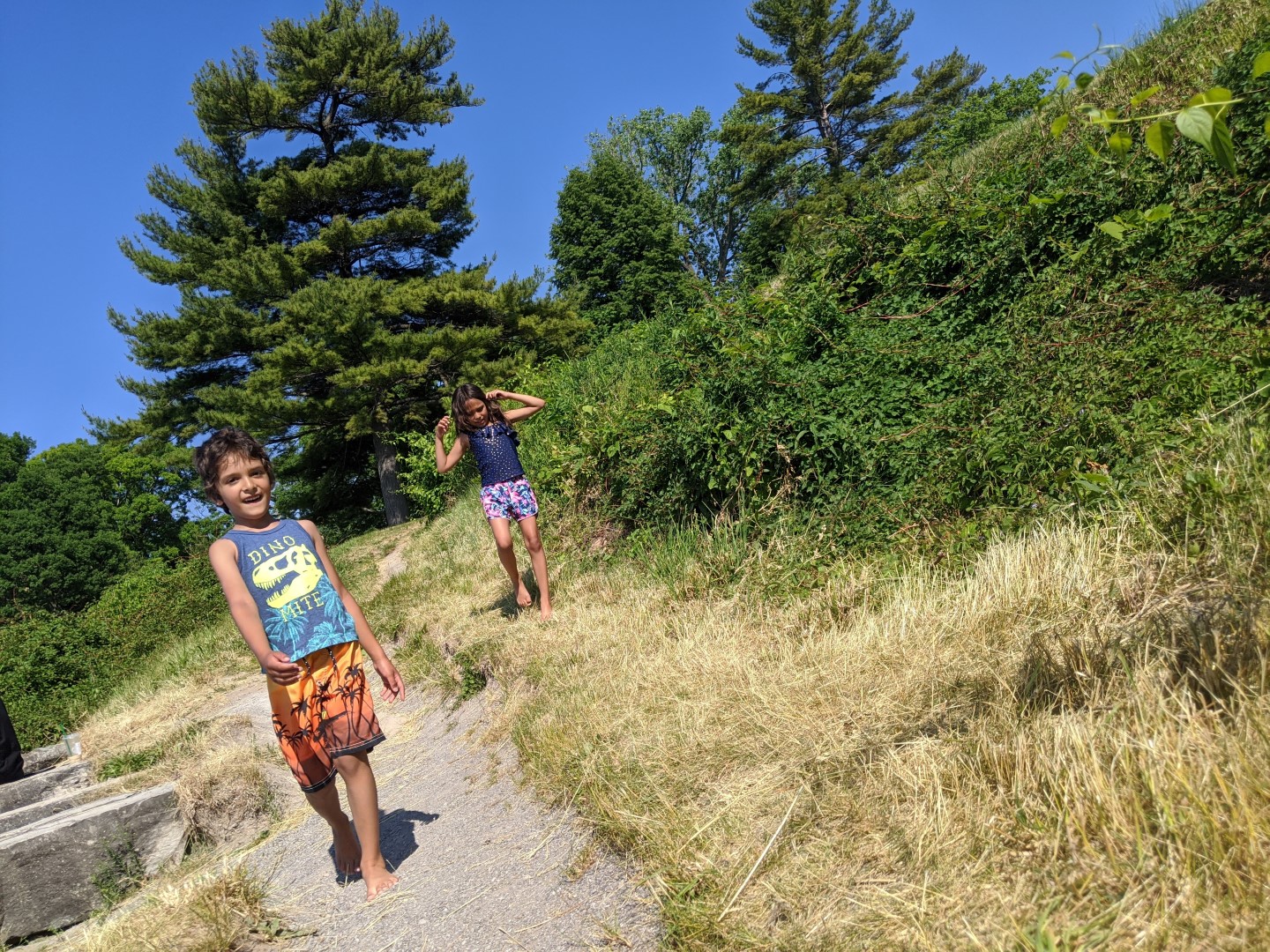 For those who love flowers, this is a tranquil park with a nice walking trail and ample spots to have a quiet picnic. Parking is tough here so I recommend walking or biking over if possible. Stephen King fans will recognize the gazebo which was featured in the screen adaptation of Stephen King's The Dead Zone. There are public washrooms here that are open (more details can be found here) which can be helpful for those planning a day trip to Niagara on the Lake.
Butler's Barracks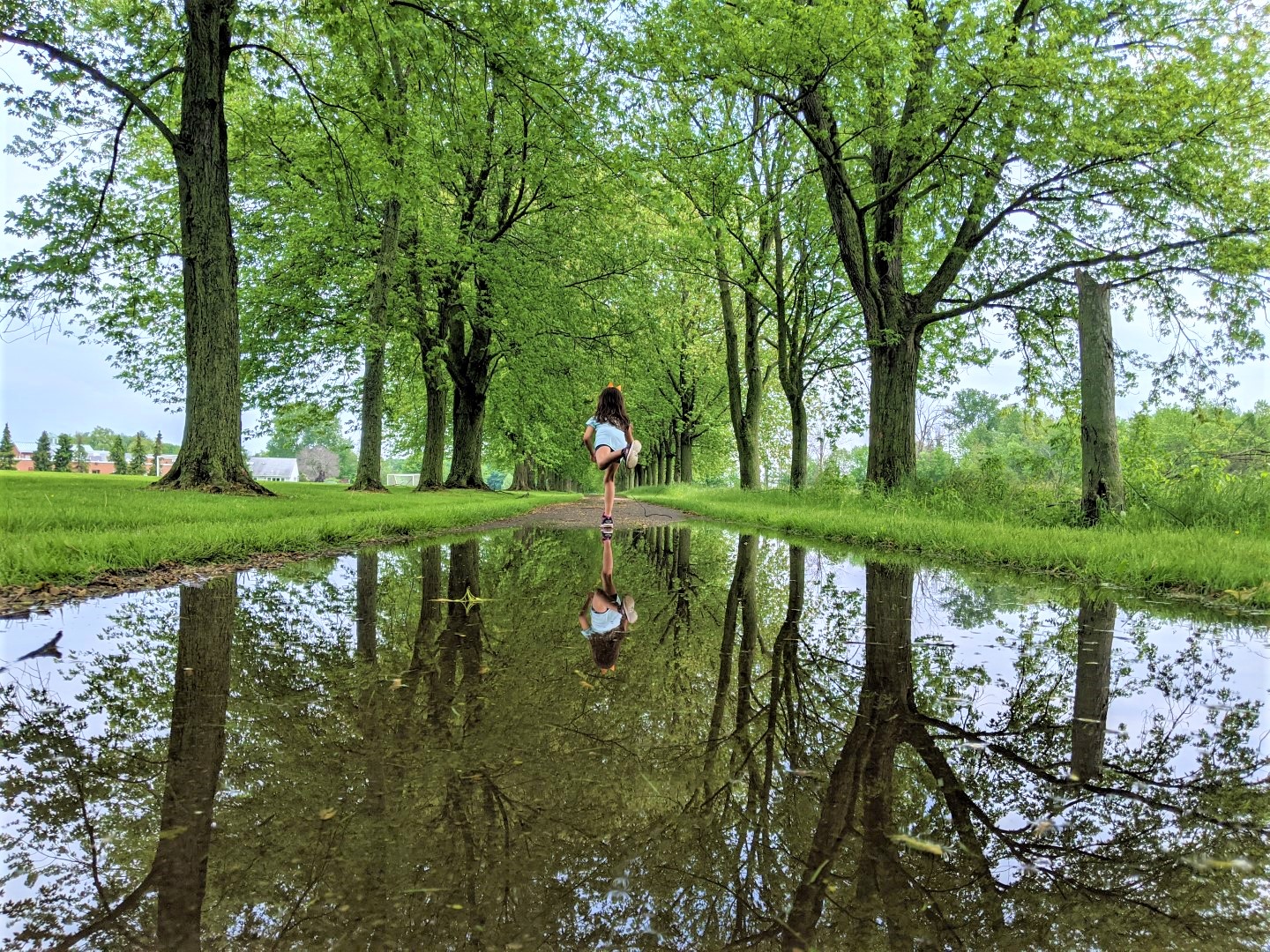 This place is actually quite massive and not only did we enjoy running and biking through here, but we spotted many families rollerbladeing as well. Butler's Barracks National Historic Site is located in the Commons of Niagara-on-the-Lake, bounded by John Street and King Street, with parking available on John Street. It is a historic military complex comprised of five wooden buildings and yes guys, there's a canon here that kids will love running around. Given how it's so close to the Veteran's Memorial Park, you can enjoy a picnic or fly a kite here too!
Firelane Park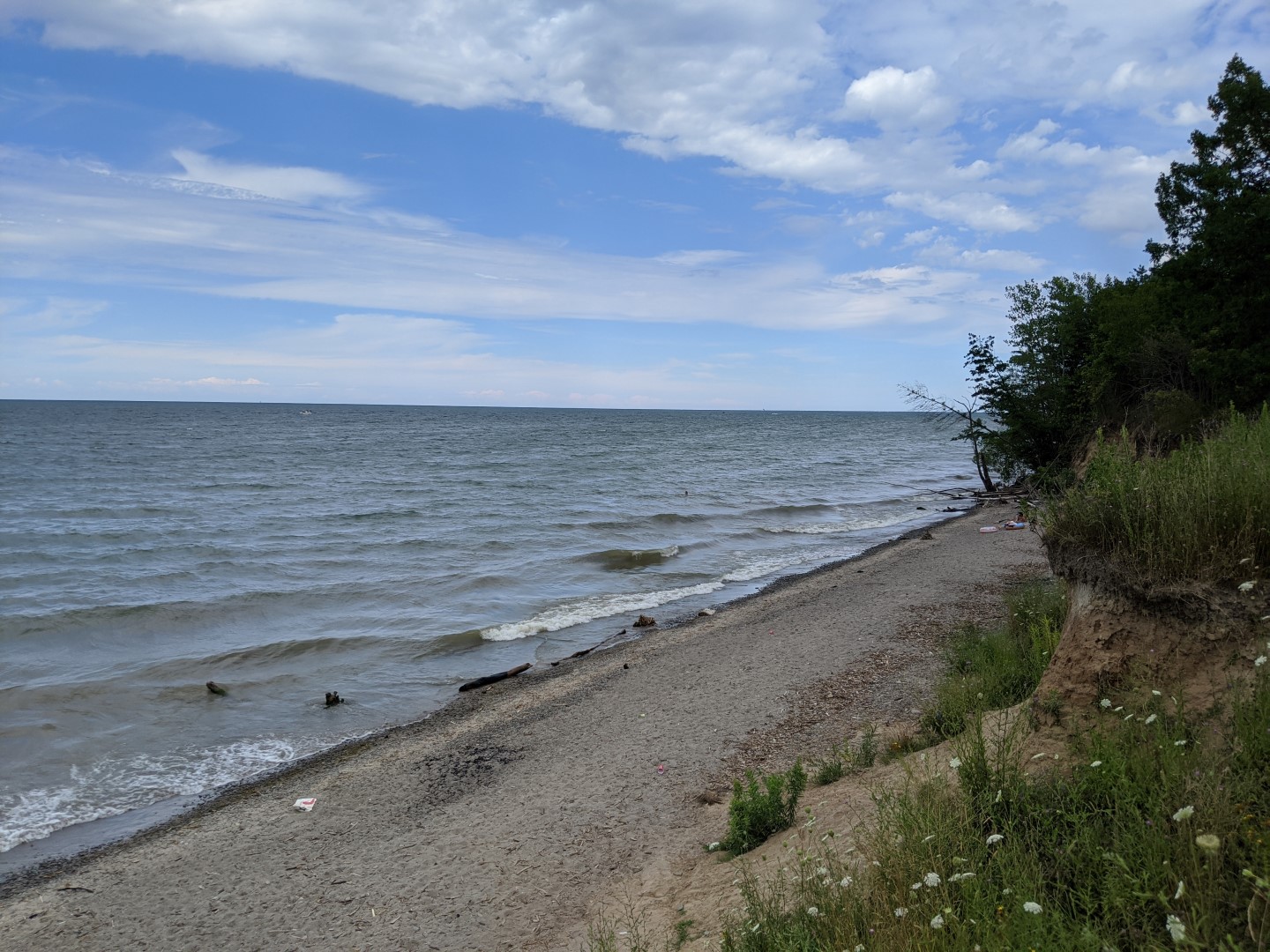 A bit harder to find this is another fabulous hidden gem away from the usual Niagara on the Lake crowds. It's a great place for seeing wildlife they say but we took a quick walk towards the beach and noticed that things looked a bit rough. I never did take the kids back for a visit but I hope to test out the beach one day soon.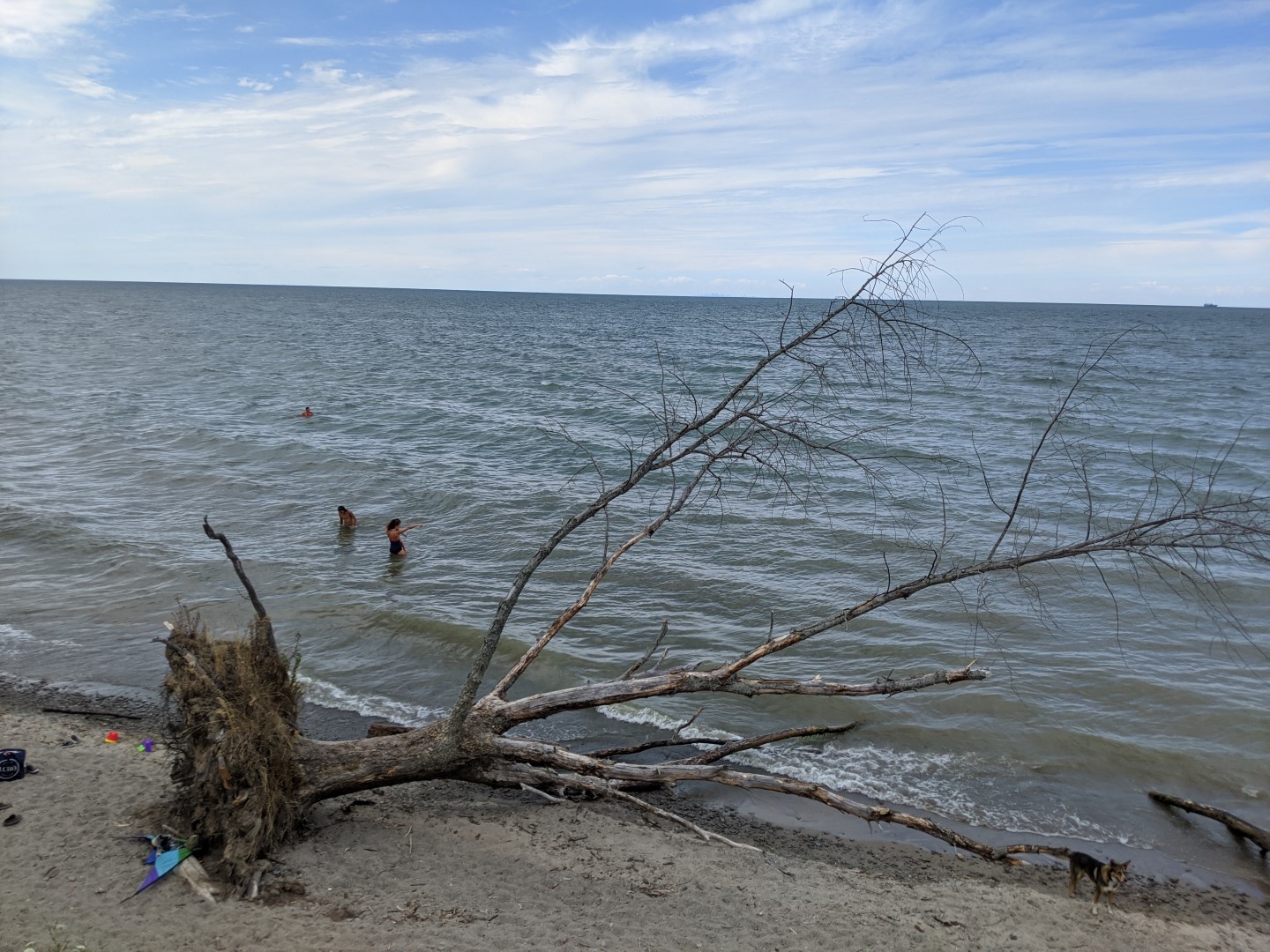 McFarland Picnic Pavilion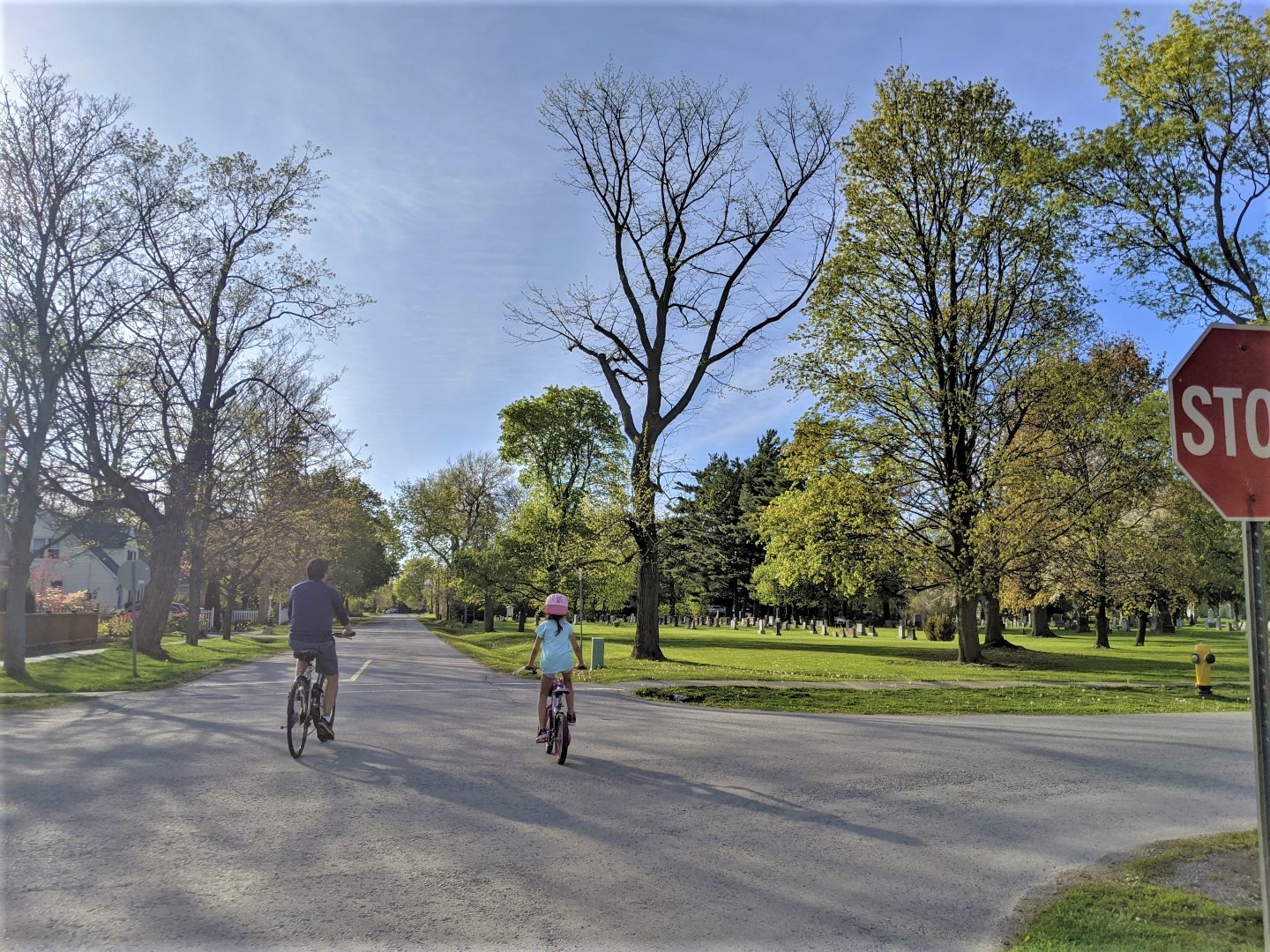 Yet another green pasture in Niagara on the Lake where you can enjoy a lovely stroll and picnic at. There are washrooms here but occasionally they have been locked during the pandemic.
Looking to spend a weekend in Niagara on the Lake? I got you covered with my two day itinerary for Niagara on the Lake! Most wineries require that you pre-book tastings but the restaurants with patios are open and you can walk in for a meal or glass of wine.
Peaches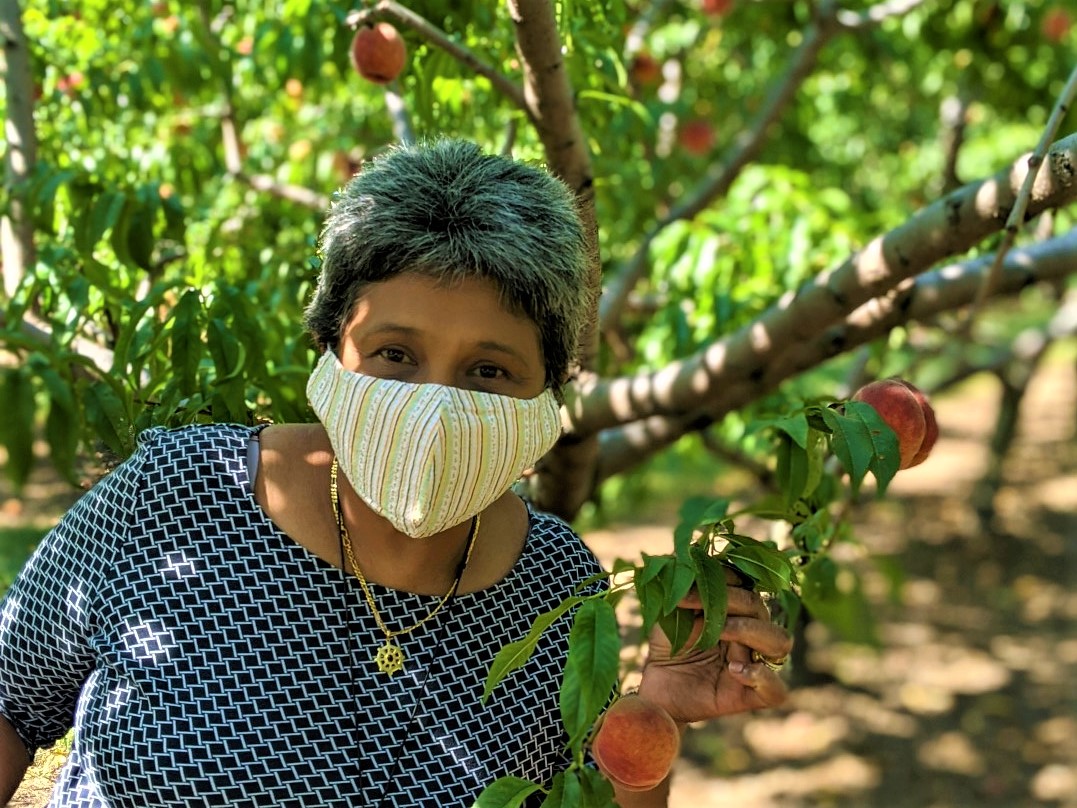 Since it's peach season I thought I'd mention that you can grab a cute picture if you ever visit P. G Enns farm. They aren't a pick your own spot as they are a wholesale distributor BUT they do sell 10 lbs bags of peaches for only $5!!! Some are bruised but if you're going to bake or make jams with them, it's a great deal. Apollo has been eating them non stop since they're very juicy and delicious. I know they're closed on Sundays but you should call ahead if you plan to visit – just to ensure they're open.
Tips for Exploring Niagara on the Lake's Hidden Gems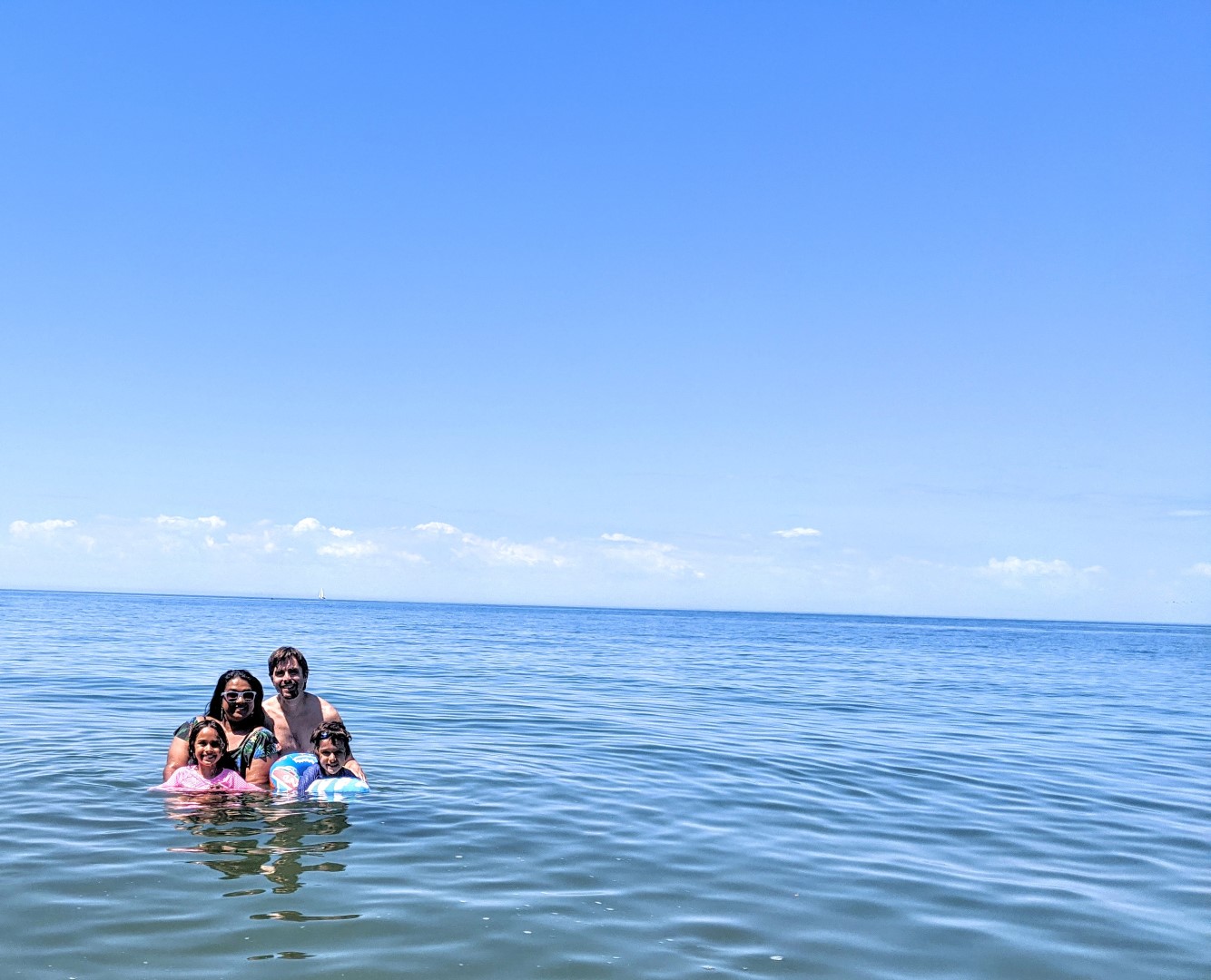 Parking can be tough in some spots but if you have your own bikes or scooters, it's very easy to navigate around town and visit the various parks and beaches. There is a Zoom Bike Share stand next to Smuggler's Cove if you want to rent by the hour. You can easily download the app and find other locations
Carry a picnic blanket because there are so many cute spots to enjoy. We bring bubbles, kites and small toys so that the kids can play while we relax.
If you're looking to support local farms, I highly recommend swing by Seaway Farms or Quiet Acres. Both spots always have local produce (fruits and veggies) and Seaway Farms have some treats and snacks as well
Looking to grab some delicious baked goods for your picnic? Swing by Willow Cakes & Pastries you can thank me later!
Most of the restaurants on Queen street have patios but they can be busy spots, so I suggest ordering food and doing a pick up for your picnic. Maybe COWS Ice Cream won't have a line up and the Old Candy Shoppe was very well stocked during our recent visit
Be sure to swing by a winery or two to grab a few bottles as well. You can find my tips for the best wineries in Niagara on the Lake here and they're doing a fab job following COVID protocol during these times
Beer lovers be sure to check out our recommendations for Niagara on the Lake Breweries. Oast House is offering food for pick up as well!
p.s – If you have the chance to check out Heartland Forrest in Niagara Falls, definitely do it!!!
Here's how we used to enjoy a day trip to Niagara on the Lake back in the day! Not much has changed huh?